2019 KEYNOTE SPEAKERS ANNOUNCEMENT
SIOPSA in partnership with the University of Johannesburg is proud to announce the 1st keynote speaker at SIOPSA 4.0_ Embracing the 4th Industrial revolution- the IOP way. 
read more
It is with great sadness that SIOPSA announces that Professor Fons van de Vijver, professor (em.) has passed away on Saturday, 1 June 2019.
Nominate a prestigious IOP in your field.

Notice is hereby given that the 21st Annual General Meeting will be held at CSIR, International Convention Centre, Pretoria on Monday, 22nd of July 2019 at 16:15. #AGM #Vote #Nomination #SIOPSA #Psychology #Connection #ethics #neuroscience #industrial #2019 https://t.co/GXaqABPkls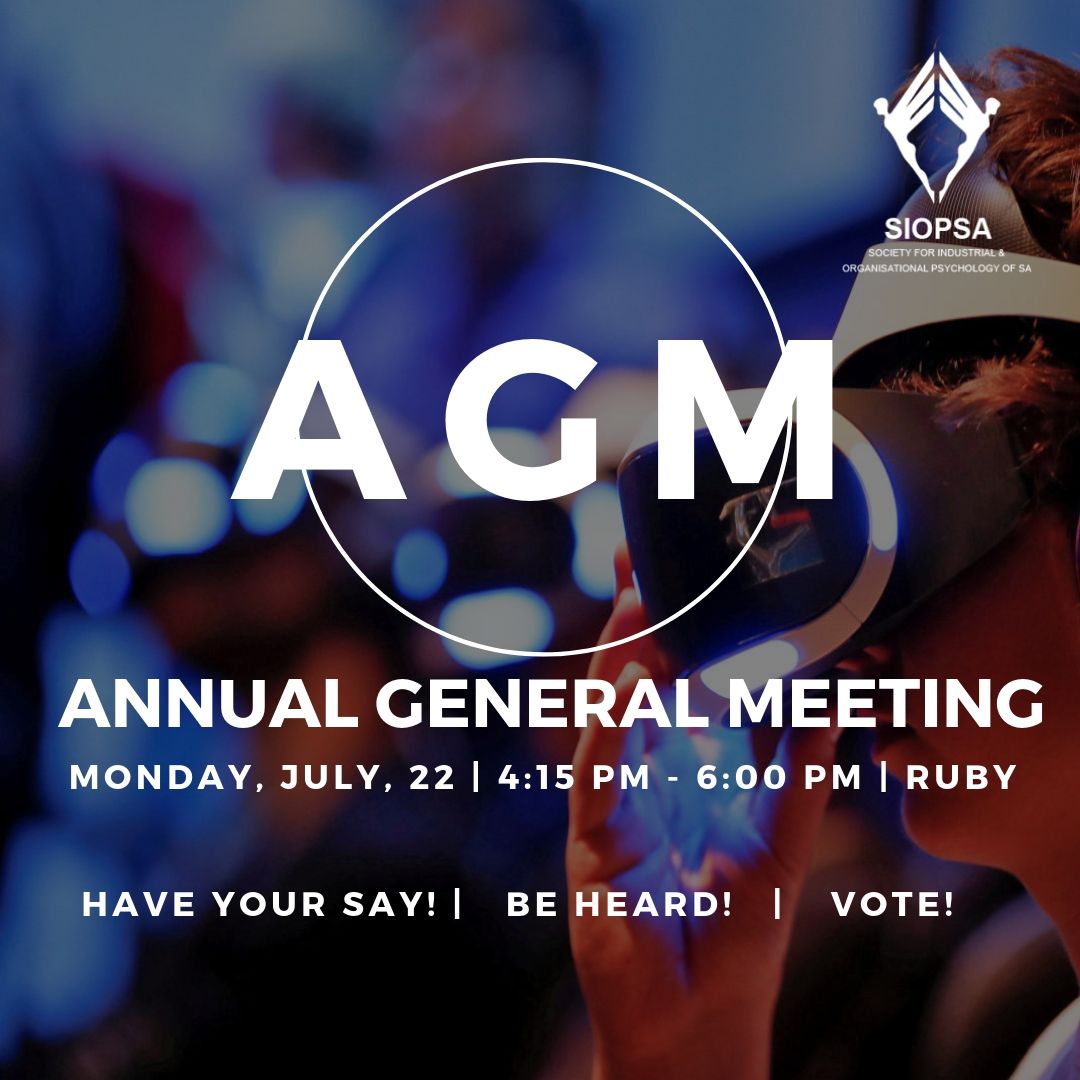 Did you know? You can earn up to 17 CPD Points including 6 Ethics points at The 21st Annual SIOPSA Conference! Visit https://t.co/MEjzmgAptm for more information or book your seat at visit https://t.co/KKYzAq2zuL #ethics #industrial #SIOPSA #technology #SIOPSA #Ethics #Themes https://t.co/46FZGEzQCL